As the global economic crunch continues, American company Intel Corporation: the world's top chip maker, the largest semiconductor company and inventor of the x86 series of microprocessors (the processors found in most personal computers), proves that even they are not impervious to the deep recession its own country is going through; that they are capable of being hit and injured strong as they are just like any struggling small business players.
By the second quarter of this year, Intel will close its doors to the Philippines after 12 years of operation in its Cavite Plant and 34 years of doing business in its Makati City operations. By the end of 2009, it would have also closed two existing assembly test facilities in Penang, Malaysia, halt production at an older 200mm wafer fabrication facility in Hillsboro, Oregon (USA) and end wafer production operations right at the D2 facility in Silicon Valley, Santa Clara, California (USA).
This huge announcement was made the day after Barack Obama was sworn into office as the new President of the United States.
Intel Technology Philippines, Inc. (ITPI) the local subsidiary of Intel Corporation, is Intel's second offshore assembly operations center in Asia, and the first American multinational and semiconductor company in the Philippines.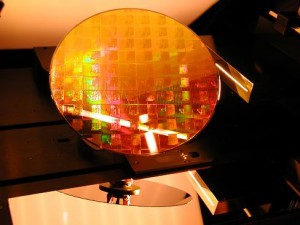 Currently, there are 41 private-owned and 4 government owned economic zones in the Philippines. The biggest exporter is the private-owned Gateway Business Park in General Trias, Cavite where the Intel plant is situated. Intel Philippines is considered the preeminent high volume assembly/test site of Intel and the Cavite site is counted among the prime movers in the Philippine electronics and semiconductors industry. To date, total investments in the Philippines is USD 1.51 billion.
According to the latest September 2008 list from the Philippine Economic Zone Authority, 345 enterprises engaged in the manufacture of Electronics and semiconductor products are registered with them. Here's 20 of the popular companies (including Intel) with their dates of registration and who owns them:

Which of these companies will fold next? The Intel plant shutdown is a devastating blow to the Philippines and makes one wonder who is next down the line? About 3,000 employees will lose their jobs and thousands more indirect jobs will be affected in allied services and industries when Intel Philippines cease to exist. What happens next? Will there be a domino effect in companies with factories and offices in the various Philippine special economic zones?
The impact of this enormous loss will surely be felt in years and years to come. It will be hard to recover. But we will… eventually. Once the global economic slump is over, we will. The world economy is already at its worst. How worse could worst go right? When you're down and down, there's no place else to go but up and up!! Am I delusional for keeping faith in how my country the Philippines will fare amidst the economic downturn? I wouldn't like to believe so. Yet I am still not over the fact that the Philippines continue to rely majorly on its biggest export- its human resources as a way out of bad governance! That's another story…
Note: I just reposted this one here on my blog coz Intel became a part of my life and career - Original Article was written by dmeemai on January 23, 2009 – 4:26 am